Welcome to First Baptist Church of Clayton, North Carolina
Where You'll Find Grace
You're welcome here. Join us to celebrate, to mourn, to give thanks, to ask questions, or to pray. Come as you are.
We are located in historic downtown Clayton, NC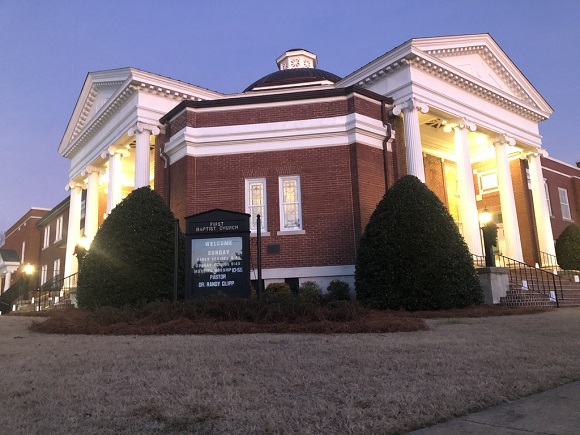 Clayton, North Carolina
First Baptist was organized October 14, 1811 as Johnston Liberty Meeting House at the corner of present day West Stallings Street and Liberty Lane in Clayton, NC. A Sunday School was organized in 1876. By 1882 the church was meeting at the Clayton Academy while a new wooden building was constructed on the site of today's church. The present sanctuary was built and occupied in 1920, with an educational annex added in 1957. In 1997 the church began a new building program featuring a new fellowship hall, new Sunday School classes, and new administrative offices. The addition was dedicated in August 2000 and has allowed our local baptist church to better serve our community.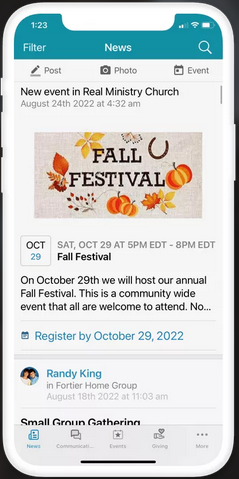 Our Realm app allows everyone to sign in to stay informed, be connected, and focus on staying involved.