WMU at First Baptist of Clayton
The goal of Women's Missionary Union (WMU) is to follow the Great Commission of Jesus which says, "Therefore go and make disciples of all nations, baptizing them in the name of the Father and of the Son and of the Holy Spirit, and teaching them to obey everything I have commanded you. And surely I am with you always, to the very end of the age." We are committed to missions in our local community and surrounding areas, in our state, our nation, and to the ends of the earth, wherever God calls and lead us to serve Him. Jesus is our Savior, and we want to proclaim Him King of kings and Lord of lords so the whole world will know Him, His comfort, His peace, and His hope!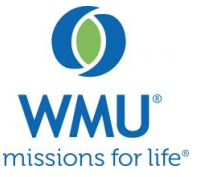 2023 Kickoff
The Joint WMU August Kick-Off Meeting will be held August 8th at 6 pm in the Fellowship Hall. We are excited to have Melissa Long and her mother, Kathie Wilkinson share about their recent trip to the Holy Land. Kathie is the Pastor of Congregational Care at Mt. Sylvan UMC in Durham.
Several of the men in the church have agreed to cook dinner for the event. We will accept donations for the meal. For those of you that are not a member of a WMU group, we welcome you to join us to learn more about WMU at FBCC.